Tag: jazz band in asheville
Eric Falcon, saxophonist from Miami, downstairs at 8:00 with Bill Bares and Davis plus Patrick Lopez on trumpet!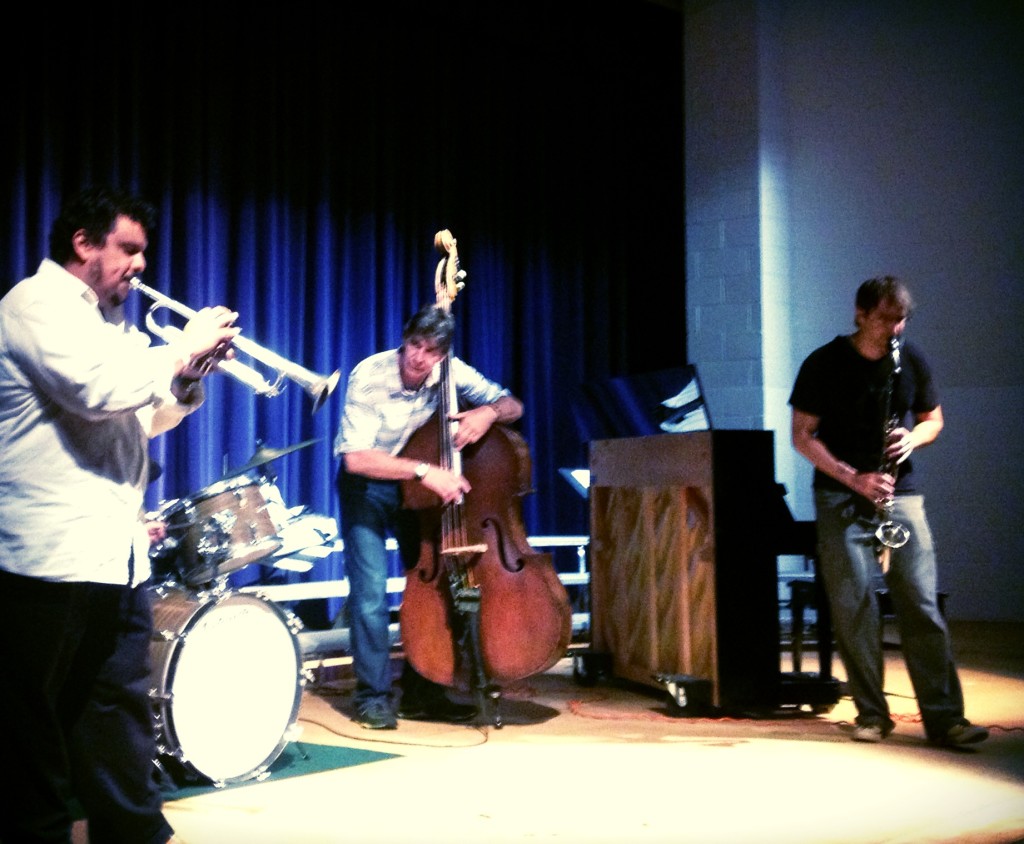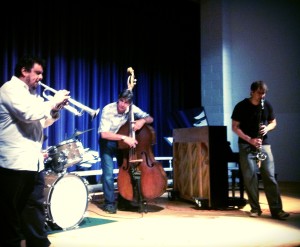 Just six weeks here and finally doing something to give back to the kids in Asheville, NC. Today, Steve Alford, James Simmons and Micah Thomas knitted a group entitled "FREE LUNCH". Jokes aside the name was formed at 10 Am, May 22,2013 as  it wasn't a paying gig ,but I offered to pay lunch.) we performed for the Owen Middle School and High school band programs. It was a blast!
check out the guys doing there thing around town..
Steve Alford –http://enormustrio.com/story
James Simmons-https://www.facebook.com/jimijam2
Micah Thomas-http://www.reverbnation.com/micahthomas