Asheville's acclaimed establishment, Tressa's Downtown Jazz & Blues has been a mecca for the city's multi-cultural and diverse clientele since 1997. Embodying "Old New Orleans" elegance with it's distinctly jazz ambiance, you'll find it's where Asheville gathers for after hours cocktails or a night of dancing and live music
Available for private parties in both the upstairs and main bar venues, many have enjoyed special occasions such as weddings, receptions, birthday parties, and even baby showers at Tressa's.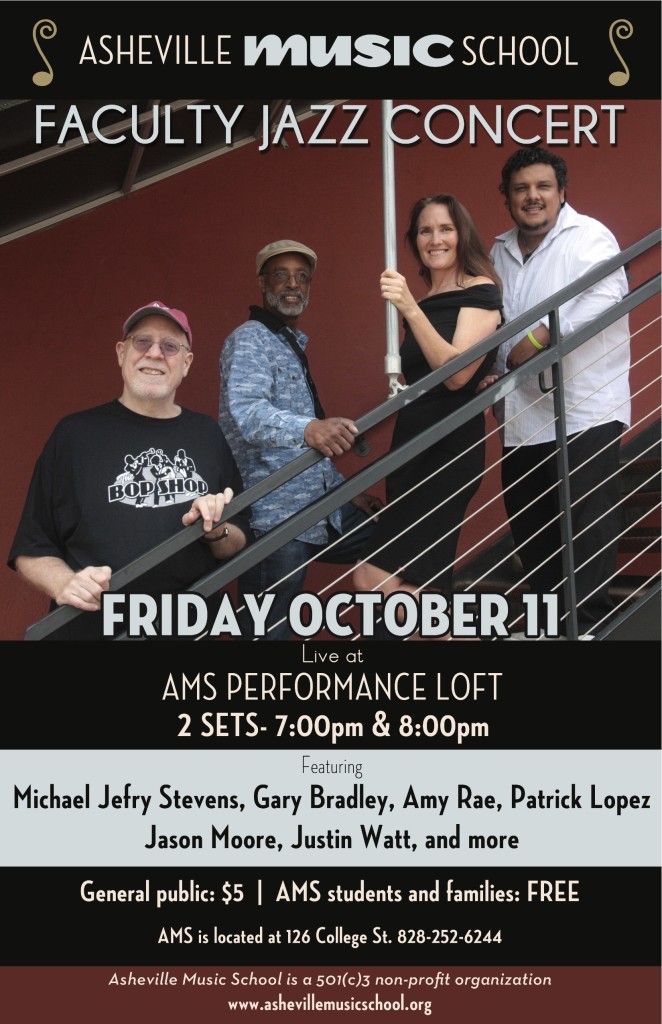 October 11- Faculty Jazz Concert
Don't miss our seasonal faculty concert!
Two sets: 7pm and 8pm
AMS teachers and families: FREE!
$5 for general public