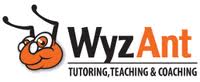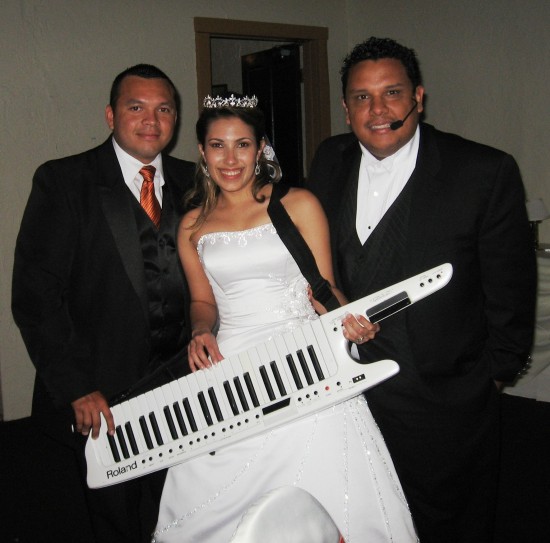 Just Engaged: Your First Wedding Planning To-Dos
Once the initial shock of being engaged wears off (and you take a second to peel your eyes away from that sparkly ring on your finger!), you'll need to make a lot of decisions. Here are the 11 most important things you need to do to really kick off your wedding planning.
The minute you get engaged, everyone will be asking for your 
wedding date
. But in reality, you won't be able to set an exact date until other major decisions — like choosing (and booking) your venue — are made. So first, focus on determining a range of dates that will work for you. A typical engagement lasts anywhere from six months to a year and a half or more, but also think about what season you'd prefer, any major holidays or family events you'd like to avoid conflicting with, and how long you predict you'll need to plan.
Dream Up Your Style and Pick a Location
Before you try on a single gown, book a band or sample a bite of cake, look at the big picture and imagine what kind of style and vibe you want to set for your wedding — and where you want to hold it. Close your eyes and picture your fantasy wedding. What do you see? Is it a candlelit ceremony in a mansion? Are you walking barefoot on a beach in the tropics? Or maybe it's in your hometown's botanical garden. While you're picturing your perfect wedding, here are some key questions to consider: Big (everyone you know) or small (just close friends and family)? Outdoors or in? Home (one of your hometowns or your current city) or away (a destination wedding)? Modern, classic, romantic, vintage, rustic or all-out glam? Fancy, casual or somewhere in between? To help you get a better idea of what you want (and what you don't want), spend some time gathering inspiration. Check out magazines, books and real wedding photos online, but don't limit yourself to the obvious sources. Something as unlikely as a wallpaper pattern, a scene from a favorite movie, or a family heirloom can spark your creativity. Bottom line: Always keep your eyes open for inspiration.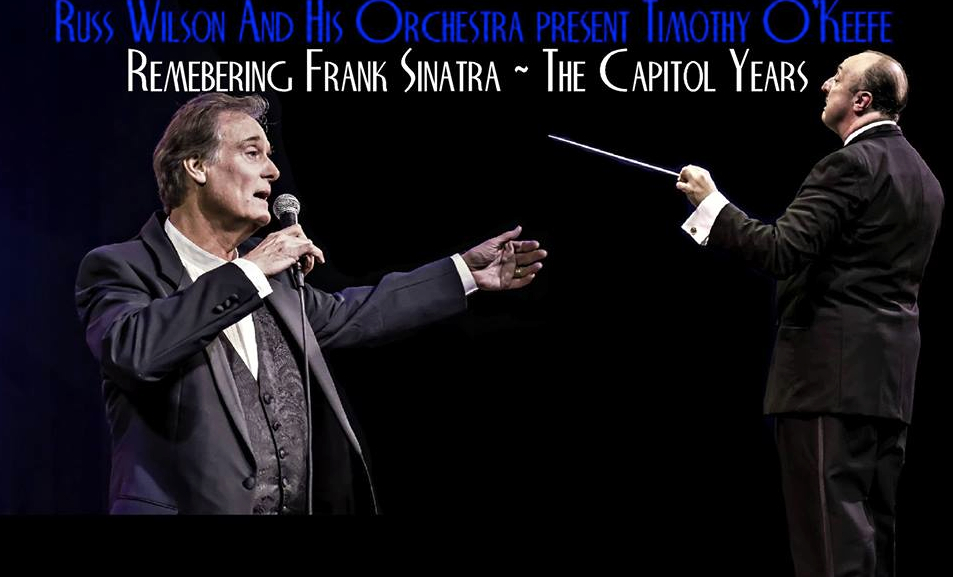 Russ Wilson and His Fabulous Orchestra return to the Isis for their first (of six performances in 2014) on the Sunday Night Jazz Series on Jan. 19th. Sharing the stage with Russ will be the world renown actor/singer TIMOTHY O'KEEFE in
REMEMBERING FRANK SINATRA, THE CAPITOL YEARS.
Here, in a special tribute, TV Personality and International Recording Artist Timothy O'Keefe offers a fascinating and entertaining look at the life of Frank Sinatra – the singer, the actor and the man. You will visit his most powerful, productive and provocative time, 1953 to 1961, the years he recorded with Capitol Records and established himself as one of the most recognizable personalities on the planet.
From Alan Sewell on The Young and the Restless and Doctor Erickson on Days Of Our Lives, Timothy O'Keefe's varied and exciting career has led him down a trail as Television and Film actor, recording artist, musical entertainer, director, stage actor.
Along with his soap opera roles, he was seen as Foster Wolfe with Chad Everett on ABC's McKenna. He has guest-starred in numerous TV series such as Fantasy Island, Quincy, Battle Star Galactica, CHiPS, Buck Rogers, McClain's Law, and numerous others. O'Keefe's stage performances have included the roles of Billy Bigelow in Carousel, Curly in Oklahoma, Bobby in Stephen Sondheim's Company, as well as a string of dramatic roles in numerous award winning plays.
As a singer and entertainer, his nightclub dates include Las Vegas and Reno. O'Keefe was a frequent guest on the Tonight Show and the popular Merv Griffin Show. He received rave reviews from his performances at the Mark Hopkins in San Francisco, the Coconut Grove in Los Angeles as well as the Four Seasons in Seattle.
Tickets are $8:00
ISIS RESTAURANT AND MUSIC HALL
743 Haywood Rd., Asheville, NC 28806 · (828) 575-2737
Courtesy of Russ Wilson Facebook Page