Piano Teacher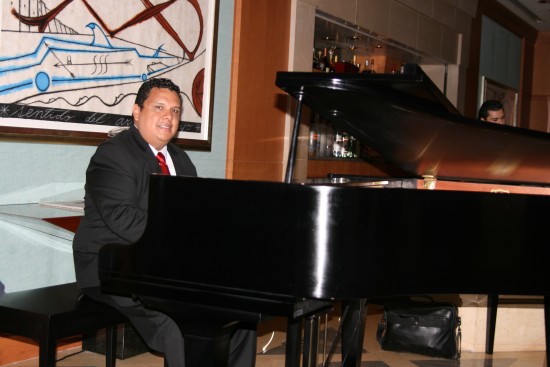 Learn to play piano
Learning to play piano can be such a rewarding and fun experience with the right attitude and the right instructor.  If you seek piano for kids, families, or yourself, I can offer you wonderful tools to get you started.  As your Asheville Piano Teacher Private Piano Lessons in Asheville are offered in-home, in-studio or online, and are available for beginning through advanced levels.So you may ask what is covered and or method of my teaching?
Piano Teacher
First of all,I differentiate between concepts and skills and having fun! While I stress the importance of mastering the piano,Its important to understand the theory behind scales,harmony and melody. This is therefore the knowledge that is important in understanding any musical instrument. In observing that each person demonstrates unique learning patterns and abilities, I have learned people will come to understand this instrument in different stages.In simple terms,technique and overall understanding is key to learn this beautiful and complex instrument.Also, it develops a overall balance between the discipline of theory and technique and the enjoyment of performing music on the piano.
FUN PRACTICE.
One of my goals as a teacher is to help piano students LOVE playing the piano from the very beginning. That means practice time should never seem like some chores that no one likes to do. Now don't get me wrong, piano practice requires discipline as I mentioned in the previous paragraph. Fun practice includes:
Take a few breaks for the brain to absorb that task that has been practiced.
As well as hearing examples of music that the students love just to plainly listen too.
Applying what the student has learned in applying it to their favorite song or melody.
Sing out parts or rhythms and make it as beautiful as the human voice!
These are few examples that I like to include in my teaching process for all my students but don't take my word for it! Look at my reviews!

"Looking forward to more sessions with this guy! First of all, I composed two new records since I had a session with him, Patrick helped me from overthinking that this is hard and with all the technology.Its just simple. just do it!"   Tino B. May 18, 2016 Piano · In studio

"Mr.Patrick Lopez has a very laid back and comfortable approach in teaching his students. His methods and ways of helping students learn, make him the ideal instructor/educator in insuring students are getting exactly what they paid for. Thank you for making sure we learned and your seamless ways in conveying your knowledge!"
 jnavarro2484@gmail.com