Arden NC Piano Teacher-Patrick Lopez-Lessons 2017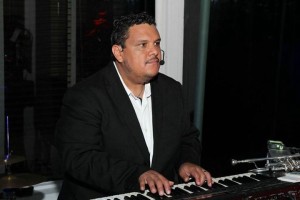 Top Reasons to take Arden NC Piano Lessons with Patrick Lopez
Hobbies can change us to our very core – and Arden NC piano lessons make no exception. Maybe even more than any other hobby, learning to play the piano can bring a lot of marvelous benefits in your life.
Why exactly would you start taking Arden NC piano lessons? I have gathered some of the top reasons to convince you – so read on and find out more.
It will be an awesome skill. How many people do you know to play the piano? We bet there aren't a lot of them – even in your extended friends and family group. Playing an instrument can make you the soul of a party – and the piano is definitely a unique and truly special instrument to play.

Music as a hobby can be more than relaxing. Sadly, we're living in a fast-paced world that doesn't allow us to just sit back and relax. Therefore, we all have to make the most out of the little time we have available. Learning to play the piano can help you de-stress while focusing on something meaningful and soul-enriching.

Last, but definitely not least, music as a hobby can actually help you boost a variety of skills. Your concentration, your organizational, and your creativity will all have plenty of advantages to reap from learning to play the piano.
Arden NC Piano Teacher-Patrick Lopez-Lessons 2017
Music makes the world go round – and thankfully, we're surrounded by it every single day. In movies, on the car ride home, when playing games on the computer or simply when Spotify-ing the latest Queen Bey album, music is an essential part of our lives. In many ways, it runs through our veins – can you even imagine a life without music?
My Arden NC Piano Lessons are here to help you "run" away from the world and simply do something beautiful. Contact me today @ 305-343-9065 – you'll love what I offer!