Patrick Lopez Experience great turnout!-Fall For Greenville 2016
Fall For Greenville 2016 with the Patrick Lopez Experience
Patrick Lopez Experience great turnout!-Fall For Greenville 2016. It was a beautiful day and a honor to kick off the Fall for Greenville. In retrospect, there were too many acts that I wish i could have seen being that over 75 artists gave their art this weekend. All in all, i had the privilege to share the stage with the great Miami Guitarist Jorge Garcia.
The Latin Jazz Miami Sound to Greenville, SC.
Jorge Garcia is in his own right a very accomplished musician. Here is a little bit about Jorge…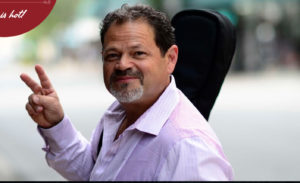 Guitarist Jorge Garcia's intense passion for his instrument is immediately visible and equally audible through his soulful original compositions. Impeccable, melodic solos and supportive, rhythmic guitar work are Garcia's trademarks and are always a joy to experience. Jorge Garcia has performed with great talent the likes of: Tony Bennett, Richie Cole, Patti Page, Andrea Bocelli and Joel Grey to name a few.
So as you can see The Patrick Lopez Experience in Greenville, Sc had some nice latin elements of from music we bring from our influences. We mixed up classic jazz standards with afro cuban beats…We had couples dancing to the latin jazz mix, it was a real treat.
Patrick Lopez Experience great turnout!-Fall For Greenville 2016
By the end of the show we got to meet and greet native Greenvillians and had the chance to sign autographs, pass out information of upcoming shows and had people interested in Music lessons with Patrick Lopez.  It was such a treat to provide the style of music we love to play at the Fall on Greenville for 2016. We do have planned to come back next year with a bigger band a possible night slot. So for 2017, make sure you check out the Fall on Greenville website to see what is in store for next year!