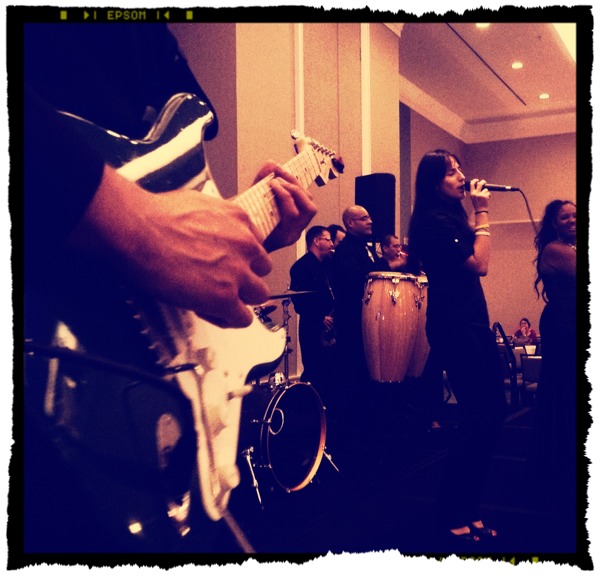 Patrick Lopez and Xpresso rock the Alabama fans with "Sweet Home Alabama"Quieting the Irish on the very first drive, Eddie Lacy, AJ McCarron and the No. 2 Crimson Tide rolled top-ranked Notre Dame 42-14 for the BCS championship Monday night, locking up a second straight national title and third in four years with another laugher of a title game.
The Bear would've been especially proud of this one—Nick Saban and the Tide romping to the second-biggest rout of the BCS era that began in 1999.
Now, back to work.
"The process is ongoing," said Saban, still tightlipped as ever and showing little emotion after the fourth national title of his coaching career. "We're going to enjoy it for 24 hours or so."
MORE: Alabama is a dynasty, as is the SEC
The Crimson Tide (13-1) wrapped up its ninth Associated Press national title, breaking a tie with Notre Dame for the most by any school and gaining a measure of redemption for a bitter loss to the Irish almost four decades ago: the epic 1973 Sugar Bowl in which Ara Parseghian's team edged Bear Bryant's powerhouse 24-23.
Bryant won five AP titles during his brilliant career. The way things are going, Saban might just chase him down.
Lacy, the game's offensive MVP, ran for one touchdown and caught a pass for another in the final minute of the opening half. He spun away from the vaunted Notre Dame defense not once, but twice, to cap a 28-0 blitz before the bands even got on the field.
"They just did what Alabama does," moaned Manti Te'o, Notre Dame's star linebacker and Heisman Trophy finalist.
MORE: Box score | Play by play | Game blog
Lacy finished with 140 yards on 20 carries, coming up with two of his best performances in the two biggest games of the year. He rushed for a career-high 181 yards in a thrilling victory over Georgia in the SEC title game, and was nearly as dominant against the Irish (12-1). McCarron wasn't too shabby, either, completing 20 of 28 passes for four touchdowns and 264 yards, adding another dazzling effort on top of being MVP in last year's title game.
You could almost hear television sets around the country flipping to other channels, a hugely anticipated matchup between two of the nation's most storied programs reduced to nothing more than the second straight BCS blowout for the Crimson Tide.
And, it would seem, they're not content yet.
"We're going for it next year again," said offensive tackle Cyrus Kouandijo, only a sophomore but already the owner of two rings. "And again. And again. And again. I love to win. That's why I came here."
While Saban insisted he was "happy as hell" and "has never been prouder of a group of young men," it was hard to tell. He was already talking about reporting to the office Wednesday and getting started on next season.
"One of these days, when I'm sitting on the side of the hill watching the stream go by, I'll probably figure it out even more," Saban said. "But what about next year's team? You've got to think about that, too."
taken from:
http://aol.sportingnews.com/ncaa-football/story/2013-01-07/alabama-vs-notre-dame-score-result-stats-bcs-title-game-crimson-tide-nick-saban